Law proposed to ban puppy breeding farms for Wales
Pet shops and dealers should be banned from selling puppies to stop dogs being used as "breeding machines", an anti-puppy farm campaign group has said.
Cariad, Care And Respect Includes All Dogs, made the call as it launched a campaign for Lucy's Law at the Senedd in Cardiff earlier.
Current legislation introduced in 2014 requires all dog breeders to apply for a licence.
The Welsh Government said it would consider the calls.
Cariad, which chose the name Lucy's Law after a rescued breeding dog, said the 2014 legislation is not enough.
More than a dozen rescued dogs and their owners gathered at the Senedd to demand a change in the law.
They are used as breeding machines, over and over again," said Linda Goodwin.
"For the number of licensed puppy farmers that are out there you've got equally the same number if not more of unlicensed ones.
"The unlicensed trade also use third parties to sell those puppies legally, so what you've got is a third party trade that is masking an illegal trade."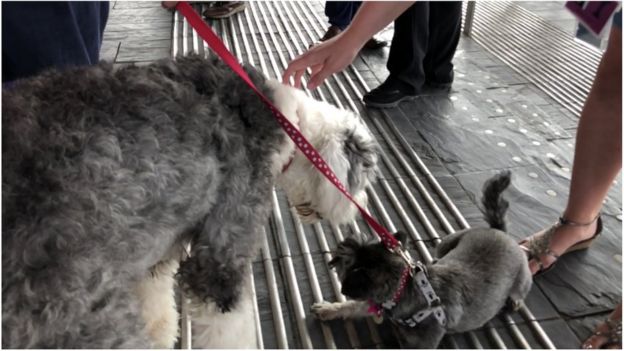 In February, the UK government's Environment Secretary Michael Gove announced he was considering imposing such a ban in England.
Cariad is also campaigning to limit the number of dogs breeders should legally be allowed to keep and the number of litters breeding dogs can have.
A Welsh Government spokesperson said: "Building on improvements made since the introduction of the Dog Breeding Regulations in 2014, the Cabinet Secretary recently confirmed her intention to investigate the potential banning of third party sales."
More on this story
MPs call for pet shop puppy sales ban

Selling of puppies in pet shops could be banned

Illegal breeder Richard Jones' dogs 'close to death'

'Puppy farm' Labrador seller 'lied about dogs' genetics'

Illegal dog breeder's animal ban terms changed

RSPCA raises concern over puppy farms in Wales
Features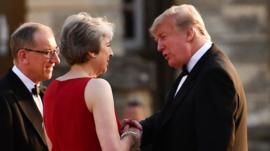 Trump gives May's Brexit plan both barrels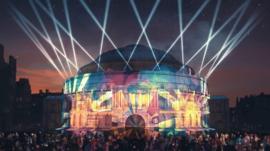 5 stand-out shows from the 2018 proms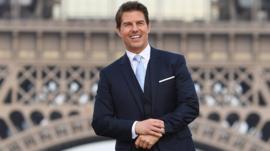 Critics rave over Cruise's latest Mission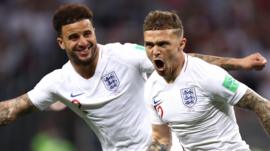 Were England good, lucky, or a bit of both?