Three abandoned fox cubs adopted by farmer's dog
A farmer's dog has adopted three fox cubs as her own.
Mark Bucknell says he found the animals about a month ago abandoned behind some straw bales in a shed at his farm near Newquay, Cornwall.
He took them inside thinking they were his spaniel Ruby's puppies as she had already started producing milk and mothering them.
Mr Bucknell told the BBC he is not sure what he will do with the animals once they start getting bigger.
"At this stage we're really not too sure what's going to happen to them," he said.
"Hopefully we will find somebody who will take them.
"We thought they were puppies and we'd sold two as puppies. Now we've got three fox cubs which we don't know what we're going to do with."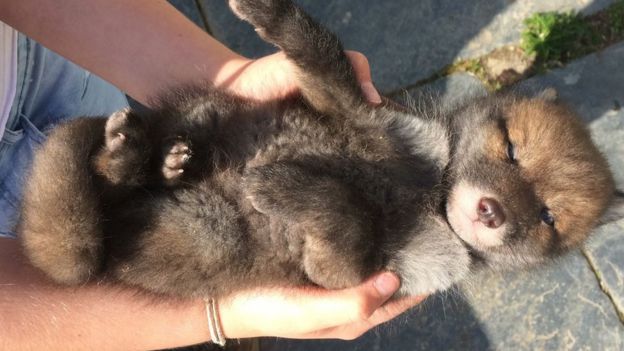 Mark's four children are helping to look after the cubs.
Daughter Ebony says her school friends think it is "a bit weird" that her parents are looking after three baby foxes.
"They bite a bit but they're good," she said.