Killingholme 4Paws kennels raid 'dogs missing'
A dog owner has told how his pet has been "missing" for more than two months since the RSPCA raided kennels in North Lincolnshire.
Gavin Hamilton said other dogs also went missing after the charity went into 4Paws Vets and Rescue Centre at Killingholme in March.
The RSPCA took about 100 dogs as part of the "welfare investigation".
Mr Hamilton said he had not been told whether Wally is even alive, which he added was a "terrifying prospect".
he RSPCA said all dogs remain in the care of the police and the Dogs Trust.
'Little shaggy scruff-mutt'
Mr Hamilton said Wally was brought overseas from Romania to 4Paws for his ex-wife, Linda Cook, who wanted a "little shaggy scruff-mutt".
He was to be kept at the kennels while Ms Cook was on holiday but the RSPCA raided the premises with a police warrant and removed the dogs during that time.
The kennels are now closed and the RSPCA is investigating the site's welfare conditions.
Mr Hamilton said: "I called the RSPCA twice a week for the past two months but they won't get back.
"Surely such a big organisation could have just let the owners know that their dogs were OK and when they might be able to get them back."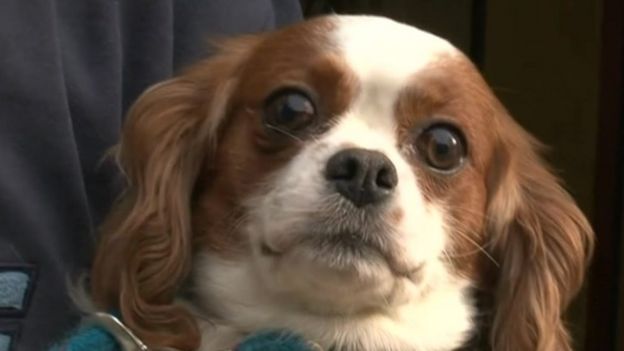 The RSPCA said it had contacted owners and tried to keep people as up-to-date as possible, but its priority was the dogs' health and welfare.
"Disease control is a priority and no animals can be moved until checks and tests are complete, which could take months," the charity said.
"We hope to resolve this ASAP and would like to reassure owners that we'll contact them as soon as animals can be moved."
Mr Hamilton and Ms Cook, who both live in Sussex, said they just wanted Wally back.
"It's a whole disaster, it's like a bad dream you can't wake up from," Mr Hamilton added.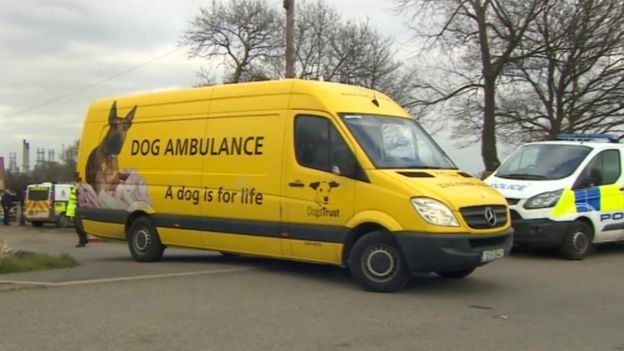 More on this story
4 Paws Veterinary Clinic raid: 'Dogs covered in faeces'

More than 100 dogs removed in Killingholme rescue centre raid