Cardiff students go on dog walks to stop loneliness
Students in a city under lockdown are being invited to go dog walking as a way to get out and meet each other during the coronavirus pandemic.
Chaplains at Cardiff University have started a weekly walk and talk event with their canine companions.
The activity aims to provide support for students who may be struggling with the current restrictions.
Student Nancy Collis said it was the "perfect answer" to the problem of socially-distant socialising.
Cardiff is one of 17 areas across Wales under local lockdown restrictions and the idea is to offer pastoral support to students who may be feeling stressed and who are unable to socialise in the same way.
Reverend Delyth Liddell, the owner of seven-year-old beagle Dave and four-month-old cocker spaniel Ianto, said the event came about as a way to adapt to the new restrictions.
"Coronavirus has made us rethink how to create community amongst students and has therefore opened up new ideas that we wouldn't have thought about in the past," she said.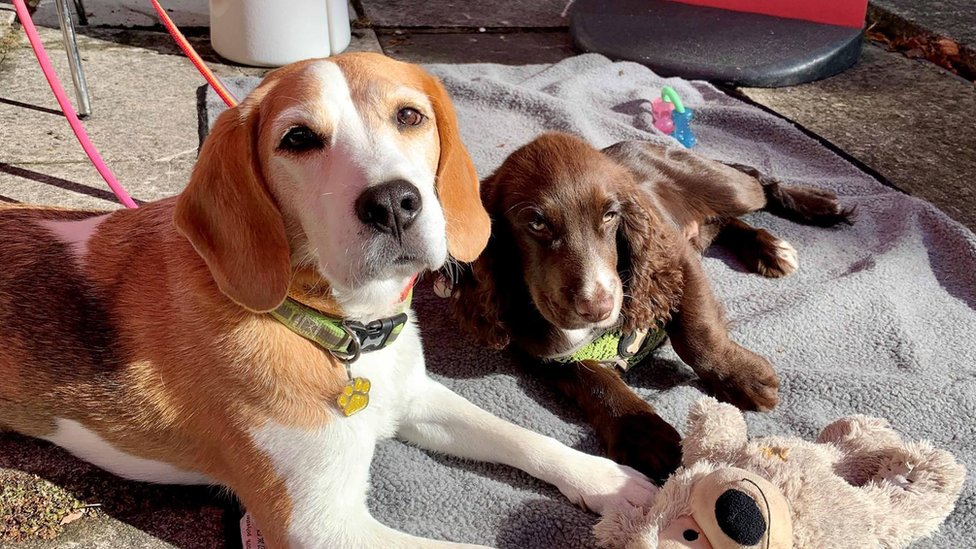 Reverend David Sheen, who brings his 11-year-old lurcher Megan along for the walk every Wednesday, said spending time with the dogs can bring some "normality" back to the students' lives.
He said: "The new semester is proving to be a more stressful time for students than it might usually be, due to the pandemic.
"This is particularly felt by many new students who would normally be able to socialise widely and meet new friends but are currently much more restricted in what they can do.
'We know many students are missing home and family and, of course, their pets."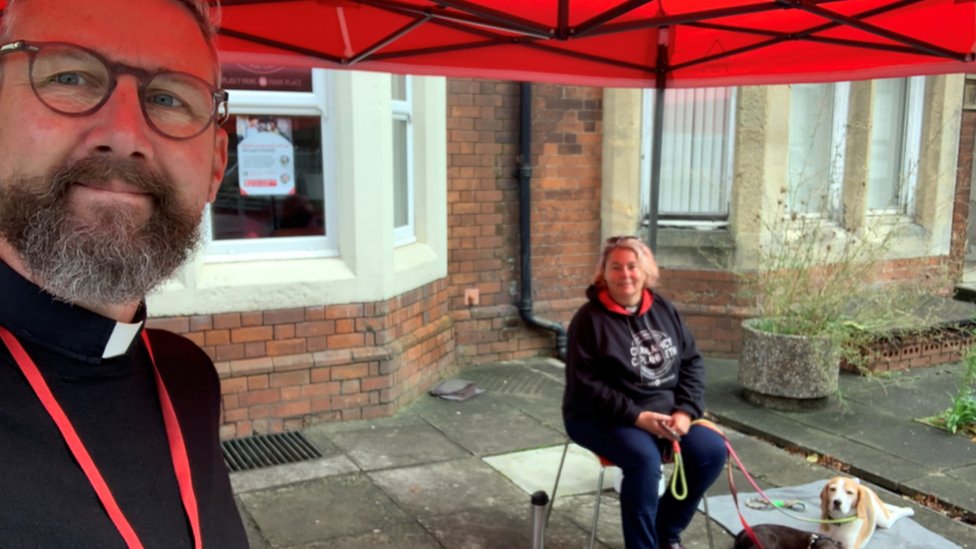 Second-year French and Italian student Ms Collis said it was "a perfect answer to the problem of not being able to meet inside".
She added: "It was great to be able to meet up with other students and the chaplains, and see their lovely dogs.
"It's a chance to talk and catch up with people, just as you would any other year, and having a little bit of normality is very welcome in what seems to be a strange term so far."